Back
About the "Recipe Calendar" App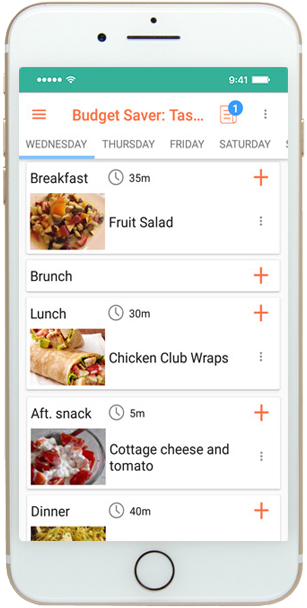 In today's world of busy schedules and workaholic routines, everyone looks for an easy way out when it comes to any task. This is where apps come into action; making your life easier and providing you shortcuts for almost everything. Though some people are anti-technology and prefer conventional ways with more human interaction, it would be just unwise to not take advantage of some of the apps which help to improve your lifestyle. "Recipe Calendar" is one of those apps which you NEED to add to your smartphone.
"Recipe Calendar" is your lifesaver when it comes to coordinating and scheduling meals while taking in account your health and wellness. It is as simple as they come, providing you with weekly menus, thousands of recipes, and grocery list to organize your grocery shopping and save time. The best part of this app is that you don't have to keep wondering every day about what to cook or change your plans last minute because of unavailability of some ingredients.
How it works?
Once you have installed the app, the first step is to determine your weekly menu. You can plan it all out on the weekend during your free time. You can enter your dietary preferences and also add the amount of servings and meals. Once you have selected the menu, a shopping list will be generated based on the required ingredients and number of servings. You can mark out the products that are available at your home as purchased or mark them as purchased while shopping. This will make your shopping more effective and prevent you from spending money on unnecessary items.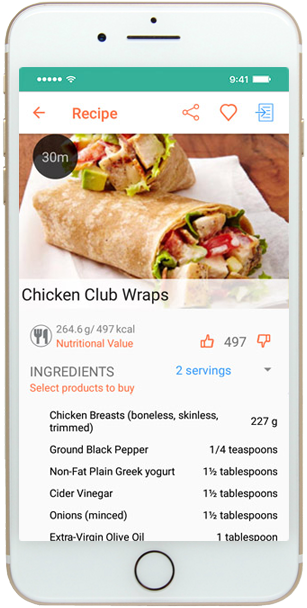 You can also send or share the grocery list with someone else.
Once you are done with grocery shopping,the next and final step is to start cooking. Another cool feature of "Recipe Calendar" is that it provides you with a lot of recipes with stepwise instructions. It also comes with a timer to let you know when to cook or when the meal prep is finished. So, if you go asleep while watching "The Voice", the app will wake you up and remind you to get yourself in the kitchen.
Why install "Recipe Calendar"?
This is a really trendy app, with a high rating on App Store and Google PlayStore, allowing you to manage your time as well as food expenses. Another amazing feature of this app is that it has many meal plans designed by professionals, in case you don't want to make a plan yourself. Furthermore, "Recipe Calendar" is a community-based app where each user can add their own meal plans and recipes which are open for user ratings. So, enhance your cooking experience with this amazingly cool app and make your life more organized.